Suzuki GT750 History

1976 GT750A

Starting at Frame #: GT750-61729

Engine #: GT750-67558

Model Code: 316

Color: Coronado Blue, Ontario orange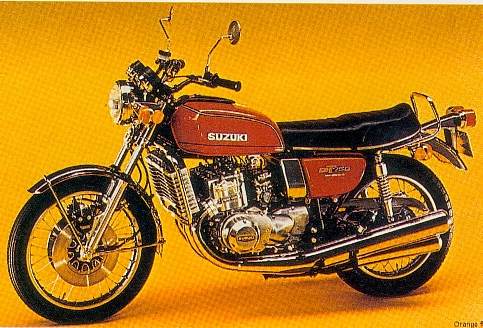 Minor changes to appearance to update the look. New shaped gas tank and radiator filler cover. Fuel filler cap and radiator cap are now covered by a common fiat black flap. Price $2195.00.
Changes during model year:
Second and third gears changed and strengthened @ eng. GT750-73059, Frame GT750-66220
Fuel tap seepage fix @ frame GT750-67962